Form Settings - Definition Tab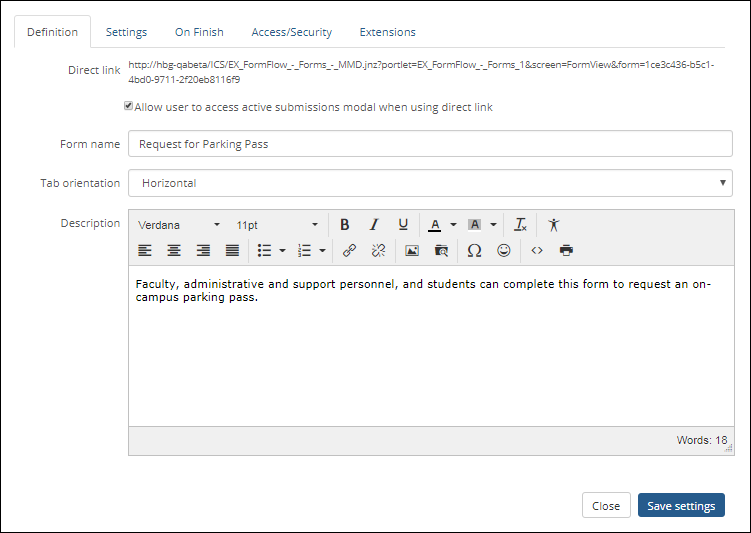 Direct Link
The Direct Link provides a link that allows form users to directly access your form without navigating through your campus portal. Once you've created your form, you can share it with others via email or any social networking platform to start collecting submissions. The Direct Link contains a unique string of letters and numbers that reference the form. The link never changes - even if you update your form.
Allow Access to Active Submissions
This checkbox will allow users to access their active submissions when they access the form using the direct link.
Form Name
The Form Name is the name of your form. It is used as the text for your form URL and helps you keep track of your forms in EX FormFlow - Workflow. Example
Tab Orientation
The Tab Orientation options allow you to control how the tabs are positioned and arranged on the form.
Description
The Description allows you to enter a form description that users can see. They're useful for giving an introduction to your form. You can use @@ to use a data source for looking up information. Example
How To
Access and Share a Direct Link to My Form
Related Topics